Gallery
Ann
::
Martha
::
Sabina
::
Julie
::
Renee and Lena
::
Naomi
::
Carmen
::
Oksana
::
Amelie
::
Sylvia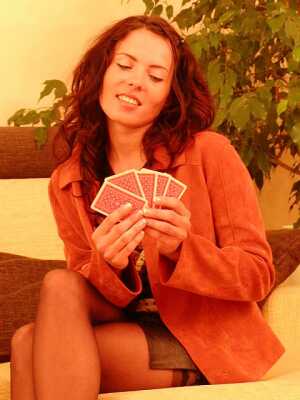 Ann
Almost half of our crew have become infatuated with her.
She bewitched us with her charm and parsonality. As she describes herself: she was born to be loved. She knows exactly her advantages. She was a perfect actress during the video recording. No doubt - great movie.
The Video Strip Poker Classic is under deep modification and the girls will be available soon on new platform.
In the meantime please check our latest game: Video Strip Poker HD.