Gallery
::
Ann
::
Martha
::
Sabina
::
Julie
::
Renee and Lena
::
Naomi
::
Carmen
::
Oksana
::
Amelie
::
Sylvia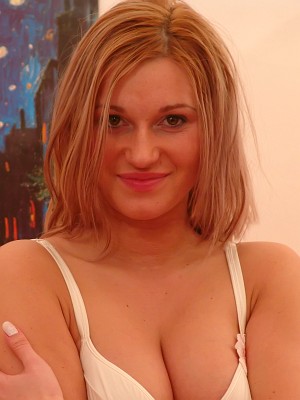 Martha
Hungry for life, yachting enthusiast
We met Martha during last summer holidays in one of the Baltic Sea small town marinas. She was sunbathing topless on a yacht sun deck and this was why her abolutely fantastic bust drew our attention. She eagerly agreed to play strip poker and so willingly she took off her clothes showing her unbelieveable shapes.
The Video Strip Poker Classic is under deep modification and the girls will be available soon on new platform.
In the meantime please check our latest game: Video Strip Poker HD.