2014, February 27th
Opponents pack for only 1 dollar.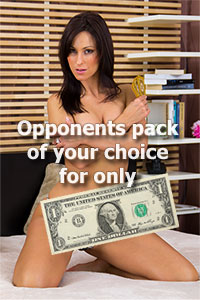 Do you like getting more than you expected? If so, this is an offer for you. Place an order for any opponents pack and you'll receive another one of your choice for only 1 dollar.

Use 1DOLLAR coupon in the summary of your order.

The coupon is valid till 1st of April, 2014.